StoneYard.co.uk is the UK's number one supplier of Portuguese granite. We offer a wide range of products at the best prices and offer the highest standard of customer service. Below you can read a sample of the experiences of some of our many thousands of customers.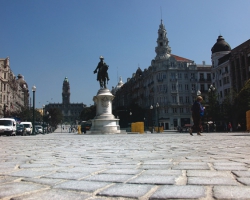 Fantastic granite setts thanks for arranging delivery for after my holidays – e***e
Good communication, great product, great price and fast delivery. Thanks A++++ – j***a
Good quality stones,as described – o***j 
Very happy with the cobbles and a good service – b***6
Great cobbles – would buy again – b***t
This stuff is fantastic. Just grouted 6mtrs of granite setts as well as any pro! – 4***4
Lovely product – very nice looking stone – great finish – thanks – 4***4
First class product from a very good ebayer highly reccomended, thanks – f***s
Very good purchase,price was spot on,great comunication cant fault a thing,cheer – n***n
Very happy with Granite setts which were divered on schedule – g***9
Excellent service,superb quality and would highly recommend. thank you!! – m***1
Extremely pleased with stones, delivery service was spot on,contact was A* – 0***n
Samples arrived extremely quickly. Thanks for a prompt service. – m***a
Great coms. Swift delivery, lovely stones! Having them layed next week! – u***.
Very pleased with the product, communications and speed of delivery. Thank you – t***6
Great value – you won't find this quality for a better price – recommended. – s***i
Items were of good quality, the packaging with the posting was excellent. – e***1
Would recommend. Very easy to deal with. Thanks. They look really good. A++++ – a***a
Absoluetly gorgeous, the quality is outstanding , thanks – r***r
Very good quality stones look the buisness – o***9
Good communication and very fast delivery. Impressed with quality of product. – n***e
All good delivered on time – e***c
Great purchase,drive should look great! A+++ many thanks – a***a
Excellent service, and very quick. Beautiful Granite. – 2***6
Liked the sett. Will be after some for our drive next spring-time. A+ – f***0
Delivery access problems sorted, superb setts, great value, a real bargin thanks – a***9
Top quality stone, at an amazing price, fast and well informed delivery, thanks – g***a
Fabulous stones, great price, excellent seller. Highly recommended. – 8***3
Good value, recommended – i***b 
Granite looks superb, Delivery driver was great on my awkward road, AAAAA+++++ – g***v
Very quick delivery and very obliging – 1***1
Prompt delivery, very happy, thank you – d***z
Good product – c***w